In the multifaceted world of international commerce, business travel continues to play an indispensable role. Beyond its obvious function of enabling face-to-face meetings and firsthand market explorations, it is a nuanced dance of diplomacy, a testament to the importance of human connections in an increasingly digital age.
With every journey, there are countless stories to be told: the chance encounters that lead to new partnerships, the insights gathered from simply walking the streets of a foreign city, and the subtleties of culture and etiquette that become so apparent when doing business abroad. In essence, business travel is not just about reaching a destination; it's about embarking on a journey of discovery, forging bonds, and setting the foundation for long-term relationships.
Yet, the process isn't without its challenges. Time is often a scarce commodity for the business traveller, making every moment valuable. This places an increased emphasis on the intricacies of the journey itself. From the moment one steps out of their door to the moment they arrive at their destination, each touchpoint is an opportunity to enhance the experience, to eliminate potential friction points, and to ensure efficiency. And this is where the finer details come into play. Whether it's the quality of in-flight services, the reliability of local transportation, or the amenities available at the hotel, every aspect can impact the overall success and satisfaction derived from the trip.
Moreover, in a world that's constantly changing, with new technologies emerging and geopolitical shifts affecting global dynamics, the needs and expectations of the business traveller evolve as well. Understanding the future of executive travel and adapting accordingly is not just a necessity; it's an art.
As we delve into the many facets that elevate business travel, it becomes clear that success lies not just in the grand gestures but also in the subtle touches — the choices made, the services selected, and the forethought applied. In this discourse, we'll explore these nuanced components, shedding light on how they culminate to shape truly exceptional business travel experiences.
Embracing Technological Innovations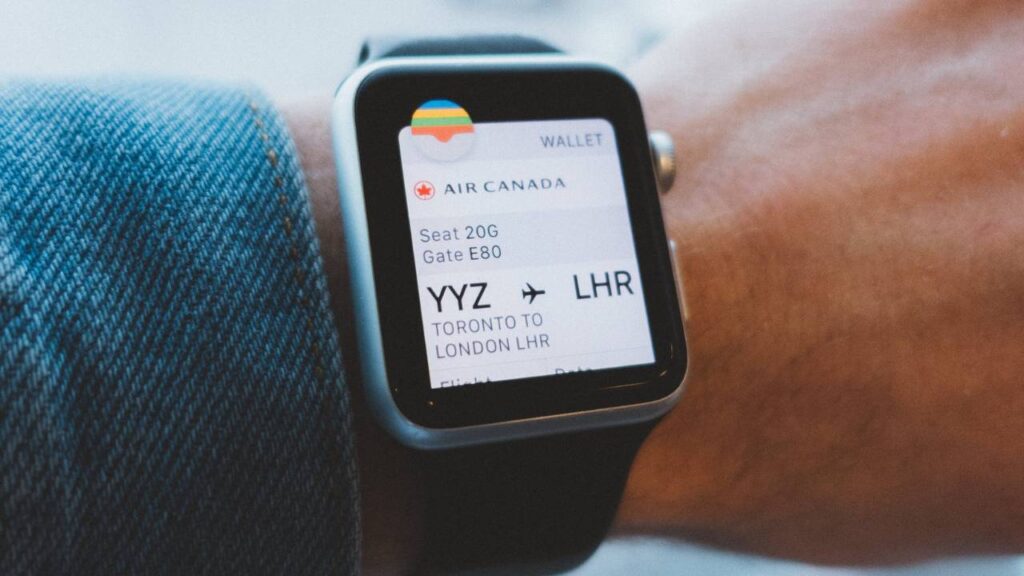 In our dynamic digital era, technological solutions have become the linchpin for ensuring seamless and efficient business travel. As professionals dart across continents to forge connections, close deals, and explore new markets, technology often acts as their most trusted aide, ensuring they remain connected, informed, and ahead of the curve.
Our approach to planning and navigating our journeys has been transformed by the wave of smart travel applications. These applications are no longer mere repositories for bookings and tickets. They serve as personal travel assistants, offering an integrated experience — from collating itineraries, syncing appointments across varying time zones, to providing invaluable real-time alerts on potential disruptions. With features that consolidate travel documents, receipts, and schedules, these applications ensure that business travellers are always equipped with the information they need, precisely when they need it.
However, the innovations don't stop at mere itinerary management. The embrace of in-flight connectivity has transformed airborne hours from a dormant phase into productive blocks of time. Modern travellers no longer view flights as a hiatus from work. With airlines offering robust in-flight WiFi, they can seamlessly continue their tasks, participate in virtual meetings, and respond to urgent emails, all while cruising at altitude. This uninterrupted workflow ensures that time, the most precious commodity for a business traveller, is utilised to the maximum.
Yet, the realm of technology offers even more to the discerning traveller. Portable devices and tools, from WiFi hotspots ensuring constant connectivity in any corner of the globe, to noise-cancelling headphones providing an oasis of calm in bustling environments, have become standard gear. Power banks ensure device longevity, while smart luggage trackers provide peace of mind by keeping travellers informed about the whereabouts of their belongings.
The shift to digital payment platforms has also dramatically streamlined financial interactions for the global business traveller. No longer encumbered by the need to handle multiple currencies or meticulously log every expense, they can leverage digital wallets, contactless payments, and online expense tracking systems. Such platforms automate the arduous task of financial documentation, making reimbursements and accountability effortless.
The future holds even more promise. Emerging technologies such as Virtual Reality (VR) and Augmented Reality (AR) are on the horizon, poised to redefine business travel. Imagine leveraging VR for virtual site inspections or property tours, potentially reducing the need for physical visits. Or using AR to glean interactive data from a conference badge, enriching face-to-face interactions and aiding in networking.
Safety remains paramount, especially when travelling to unfamiliar territories. With the development of security applications, travellers now have access to real-time security alerts, ensuring they steer clear of potential danger zones. Location-sharing features and SOS functionalities further bolster confidence, ensuring that help, if ever needed, is just a tap away.
Prioritising Wellness On The Go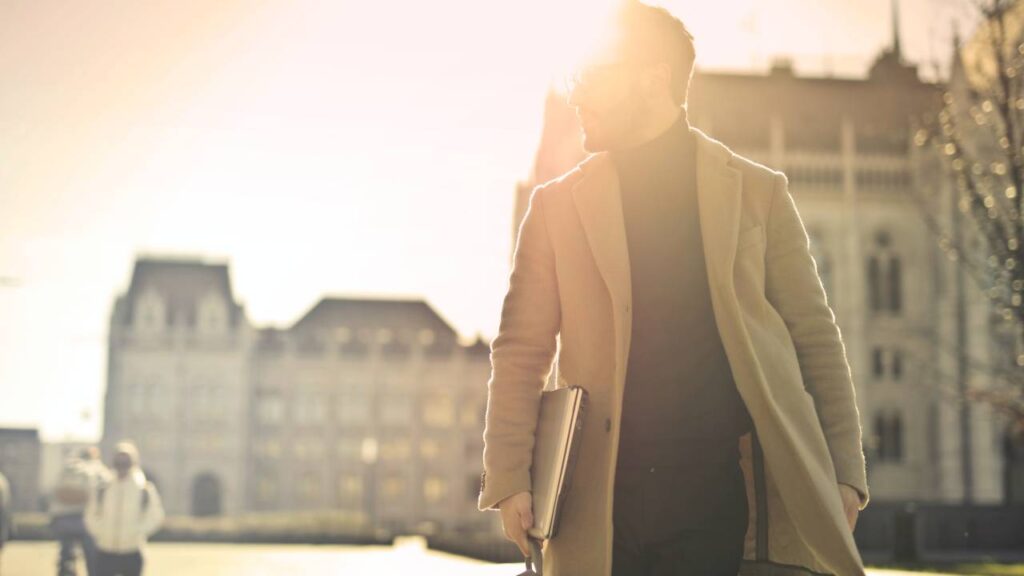 The rigours of business travel, while exciting and often rewarding, can be demanding both physically and mentally. Juggling time zones, maintaining a hectic schedule, and coping with the pressures of unfamiliar environments often put a strain on even the most seasoned travellers. In such a landscape, prioritising one's health and well-being isn't just a luxury; it's imperative for sustained performance.
Hydration, often overlooked, is one of the most fundamental components of wellness, especially during travel. The recirculated air in aircraft cabins, coupled with the hustle of moving from one place to another, can quickly lead to dehydration. Carrying a refillable water bottle not only ensures easy access to water but also aids in reducing plastic waste, making it an environmentally conscious choice.
However, hydration is just the starting point. Nutrition plays an equally critical role. It's all too easy to rely on fast food or convenient, but not necessarily nutritious, options available at airports or on the road. Making deliberate food choices, perhaps by packing healthy snacks like nuts, fruits, or protein bars, can maintain energy levels and prevent the fatigue that often accompanies poor diet. Moreover, apps and digital platforms can recommend healthy dining options nearby, ensuring travellers don't have to compromise on nutrition even in unfamiliar territories.
Sleep, that elusive component for many business travellers, is next on the wellness checklist. The disruption of one's regular sleep cycle, amplified by jet lag, can wreak havoc on mental clarity and productivity. Investing in tools like earplugs, sleep masks, and even portable white noise machines can aid in achieving restful sleep in varied environments. Furthermore, using sleep-tracking apps or wearable devices can offer insights into sleep patterns and provide suggestions for improvement.
Physical wellness, too, shouldn't be sidelined. Incorporating even brief periods of physical activity can counteract the stiffness and lethargy brought about by long hours of sitting. This doesn't necessarily mean hunting down a gym in every city. Simple practices, like opting for stairs over escalators, taking brisk walks between meetings, or incorporating quick in-room exercises, can boost circulation and morale.
The mental aspect of wellness, while often overshadowed by its physical counterpart, is equally pivotal. Business travel, with its inherent pressures, can be a breeding ground for stress and anxiety. Leveraging mindfulness apps, meditation sessions, or even just allocating short breaks for deep breathing exercises can significantly alleviate mental strain. For those feeling the weight of loneliness or disconnection, digital platforms offer virtual support groups or counselling, ensuring no traveller has to navigate their challenges alone.
Professional Touches That Make a Difference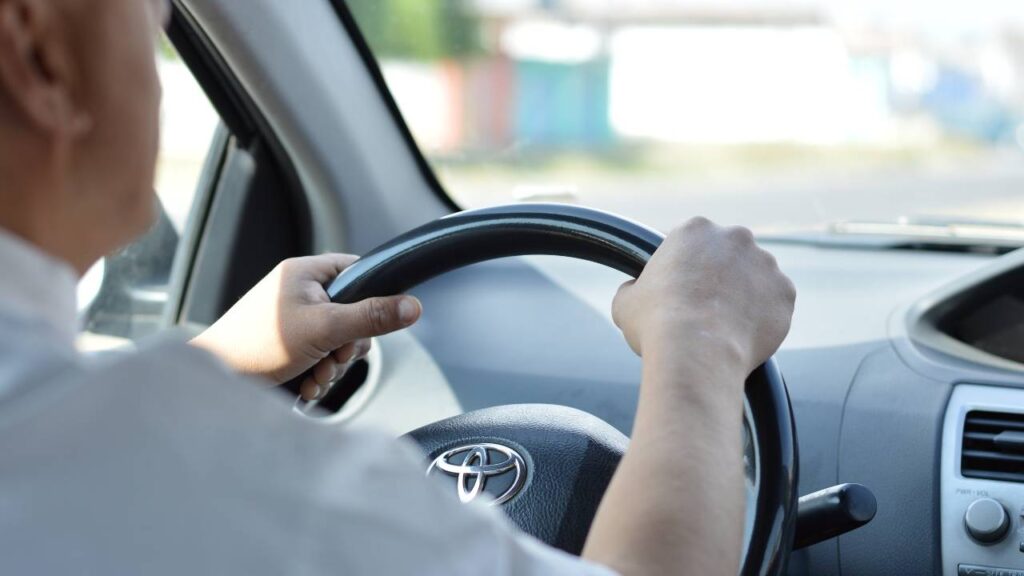 In the world of business travel, where every minute counts and the quality of every interaction can leave lasting impressions, attention to detail is paramount. Professionalism and personalisation, when harmoniously blended, can elevate the entire experience from ordinary to exceptional.
One of the earliest experiences business travellers encounter is the process of airport arrival and departure. While airports have indeed evolved to offer myriad conveniences, there's an unmatched value in arranging for an airport transfer service offered by companies such as Irish Chauffeurs. Beyond the obvious benefit of efficient and timely transportation, it's the subtleties that truly stand out. The confidence of stepping off a flight, knowing that a professional, well-dressed chauffeur awaits, familiar with the local routes and ready to assist with luggage, brings peace of mind that's incomparable. Such a service not only speaks volumes about the traveller's meticulous planning but also sets the tone for the rest of the trip.
Equally crucial, yet often overlooked, is the art of effective personal finance management while on the go. A seasoned business traveller is not just adept at coordinating meetings or choosing the best accommodation, but also at maintaining a firm grip on their expenses. Utilising modern finance apps and tools that help in categorising, tracking, and even forecasting expenses can make all the difference. By monitoring daily expenditures, setting travel budgets, and being vigilant about potential hidden costs, travellers can ensure a smooth financial journey alongside their physical one. This proactive approach not only streamlines the reimbursement process upon return but also imparts a sense of financial security throughout the trip.
Beyond transportation, accommodation choices can significantly impact the business travel experience. It's not just about securing a room in a five-star hotel, but also about ensuring that hotel aligns with the traveller's needs. Does it offer a 24-hour business centre for those last-minute preparations? Are there meeting rooms available for impromptu sessions? Is there a concierge service that understands the nuances of serving business travellers, from recommending the best places for a client dinner to arranging for a pressing service for that crucial meeting's attire? These little professional touches streamline the entire journey, reducing potential friction points.
Connectivity is another domain where professional touches shine. While free Wi-Fi has become somewhat of a norm, the quality and security of that connection are of utmost importance. Hotels and venues that offer secured, high-speed connections demonstrate a keen understanding of the business traveller's needs. Additionally, services that provide international SIM cards or portable Wi-Fi devices ensure that travellers remain connected, even when on the move.
Another often underappreciated professional touch is the availability of local insights. Whether it's the hotel staff's recommendations for the city's hidden gems or a chauffeur's anecdotal sharing about local culture and etiquette, these insights can be invaluable. They not only enrich the travel experience but can also provide critical information that might aid in business interactions.
Furthermore, personalisation, when infused with professionalism, can take experiences to a whole new level. From customised in-room amenities based on the traveller's preferences to tailored travel itineraries that factor in both business commitments and leisure opportunities, the possibilities are endless.
Understanding Local Business Etiquettes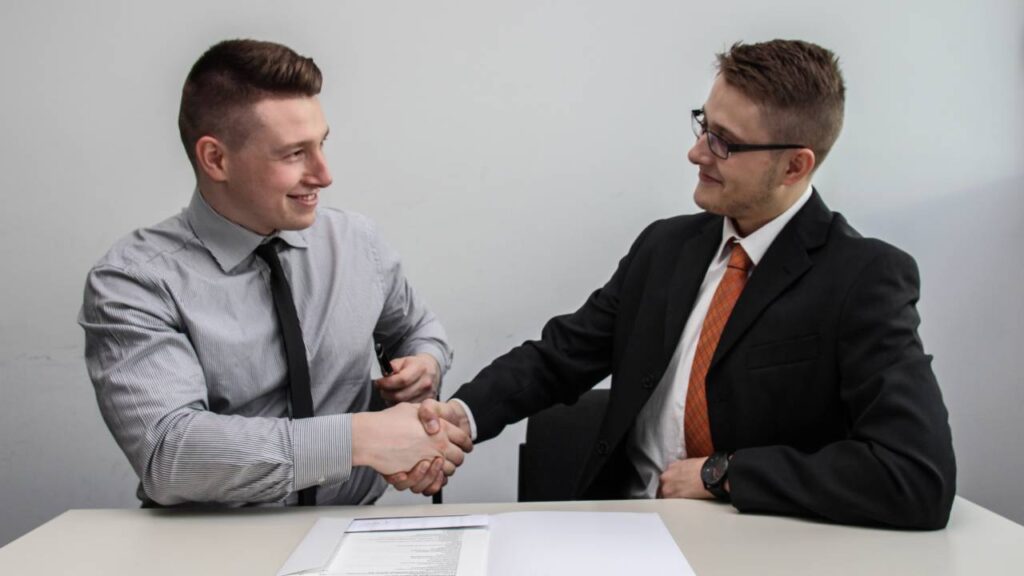 In an interconnected global marketplace, understanding and respecting local business etiquettes is not just courteous—it's crucial for establishing and maintaining successful professional relationships. While universal business practices do exist, it's the regional nuances that often define the depth and quality of international collaborations.
Every culture has its unique set of unspoken rules, from the way business cards are exchanged to the expectations surrounding punctuality. Ignoring these subtleties can, at best, lead to missed opportunities and, at worst, cause unintentional offences, potentially jeopardising budding partnerships.
Take, for instance, the art of introductions. While a firm handshake might be the standard greeting in Western countries, in many Asian cultures, a bow is more appropriate. The depth and duration of the bow can indicate respect and reverence. Overlooking such practices or assuming that everyone operates as per your own cultural norms can send unintended messages.
The exchange of business cards, too, holds significant cultural weight. In countries like Japan, the act isn't just about sharing contact details; it's a ritual. The card is presented with both hands, and when received, it's inspected carefully, and a moment is taken to acknowledge and appreciate the information. Simply shoving a card into one's pocket without due consideration can be seen as disrespectful.
Communication styles also vary greatly across the globe. While directness might be appreciated and expected in countries like Germany or the United States, many Eastern cultures value indirect communication, often using metaphors, allusions, or stories to convey a point. Recognising these differences and adjusting one's own communication style can bridge gaps and foster deeper understanding.
Punctuality, too, carries different expectations in varying cultures. In nations like Switzerland or the UK, punctuality is a reflection of professionalism and respect. Being late can be seen as a sign of disregard or unreliability. However, in some other cultures, time is viewed more fluidly, and being a little late might not carry the same negative connotations.
Then there's the realm of gift-giving. In some cultures, presenting a small gift during a business meeting is a gesture of goodwill, while in others, it might be seen as an attempt at bribery or might simply be considered out of place. Understanding the dos and don'ts, from the type of gift to its wrapping, can influence the trajectory of a business relationship.
Additionally, it's essential to recognise the hierarchies that may exist within different business environments. In many Asian cultures, age and seniority play a pivotal role in decision-making and respect dynamics. Addressing the most senior person in the room first and ensuring they lead the conversations or decisions is crucial.
To navigate these complex waters of global business etiquettes, proactive research is invaluable. Whether it's attending cross-cultural training sessions, seeking advice from colleagues well-versed in specific cultural norms, or simply using technology to understand a country's business customs, the effort rarely goes unnoticed.
Conclusion
In today's rapidly evolving business landscape, the line between domestic and international markets continues to blur, bringing forward a plethora of opportunities yet also posing intricate challenges. Business travel, a linchpin in this globalised environment, requires more than just hopping onto a plane and attending meetings. It's a finely-tuned orchestration of numerous elements, each critical in ensuring that each trip yields maximum value and minimum friction.
A deep dive into the intricacies of travelling for work underscores its multifaceted nature. The adoption of technological innovations, for instance, isn't merely about keeping pace with the digital age; it's about harnessing tools and platforms to stay informed, connected, and agile, even when thousands of miles away from one's comfort zone. Technology, in essence, is turning potential downtimes, like flights, into opportunities, reshaping the contours of productivity.
Wellness, too, emerges as a non-negotiable component. The physical and mental demands of navigating different time zones, cultures, and work environments can take a toll. Prioritising health, therefore, isn't just about personal well-being—it's about ensuring the stamina and clarity to represent one's business in the best possible light.
Understanding local business etiquettes and the subtle professional touches, from choosing the right airport transfer to selecting accommodation, underlines the fact that success often lies in details. These seemingly minor choices and gestures cumulatively build the image of a professional who's not just efficient but also culturally sensitive and attentive.
In summary, as borders become more porous and business engagements increasingly international, the art and science of business travel evolve in tandem. It's no longer just about reaching a destination; it's about the journey, the experiences, the interactions, and most importantly, the impressions one leaves behind. As the adage goes, 'It's not about the destination, but the journey'. In the realm of business travel, the journey is indeed laden with lessons, opportunities, and experiences, each beckoning the modern traveller to step out, explore, and excel.