These days, space is a luxury – a direct result of increasing urbanization. If you're a city-dwelling gardening enthusiast, you're probably thinking that the lack of space is causing you to miss out on your favorite hobby.
However, a compact garden isn't only easier and cheaper to maintain, but can also be turned into a charming, intimate outdoor retreat that you'll love spending time in. To achieve this, all you need are a couple of small garden design ideas – here are the best ones:
Think Vertically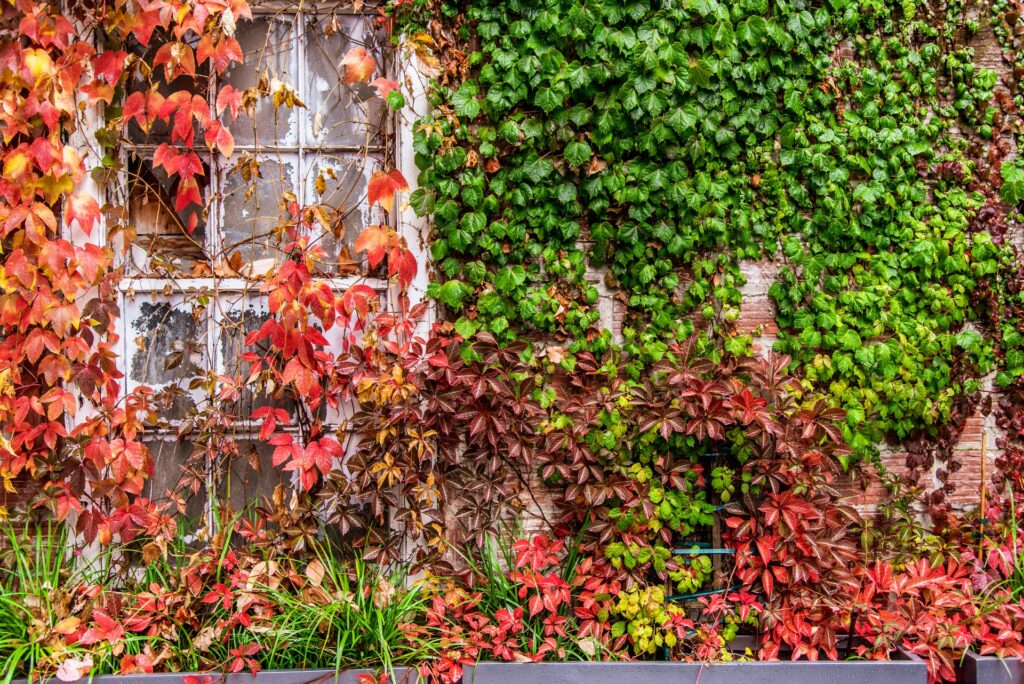 Inside the house, we use our walls for cupboards, mirrors, and pictures. Using vertical space, such as horizontal fence panels or the walls of your garden log cabin, is a great way to make the most out of your tiny outdoor oasis.
You can easily adorn the high spaces of your small garden with trailers like McDaniel's Cushion or creepers such as Star Jasmine. Living walls are another great idea – they look very contemporary and can easily fill in any empty vertical space.
Compartmentalize!
When it comes to small gardens, people can often see them in their entirety in a single glance. To make your small garden feel bigger, compartmentalize it. In that way, no one will be able to see all of it in one go.
Create cozy hideaways and hidden areas by using walls of foliage, trellises, and bamboo screens. Make sure to decorate each area with different furniture and plants. To soften the appearance of your barriers, use ornamental grasses such as Mexican Feather Grass or Elijah Blue.
Plant Some Trees
If space allows you, try to squeeze in a tree or two into your small garden. Canopy trees, such as Cherry Plum, take only a fraction of space on the ground while covering your garden with a big, beautiful, leafy roof.
Planting olive trees is another great idea, as they can easily transform any garden into a lush Mediterranean paradise. If your garden is really small, consider dwarf fruit bushes and trees – a lot of these can grow in large pots.
Attract Wildlife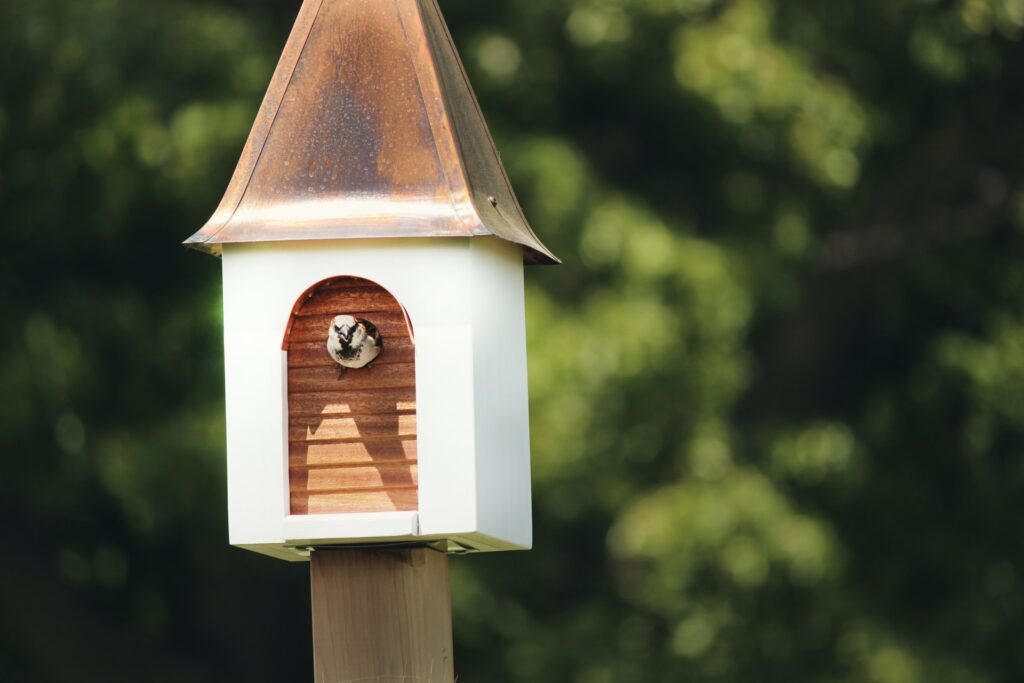 One thing that's guaranteed to make your small garden look and feel more lively and exciting is wildlife activity. For example, adding a bird feeder will bring the joyful chirping of wild birds to your outdoor retreat. Just make sure to get a feeder that will keep the bird food protected from pesky robbers.
Insect hotels, roosting pouches, and bird boxes can also be of great help with attracting wildlife to your green refuge. Another great way of turning your small garden into a hive of activity is by planting flowers that attract bees, butterflies, and hummingbirds.
Use Ornaments for Added Appeal
When your garden design is limited due to the lack of space, using eye-catching ornaments is guaranteed to make the area much more interesting. Placing them at stopping points of your garden's natural flow slows down the eye and prevents it from taking in a tiny outdoor oasis too quickly.
Besides the well-known gnomes, consider adding a small fountain or a mini fairy garden. The latter option is particularly great if you have children. With tiny models, moss, and some pea gravel, you'll be able to create a miniature farm or fairy house that's guaranteed to delight your kids.
Containers, Containers, Containers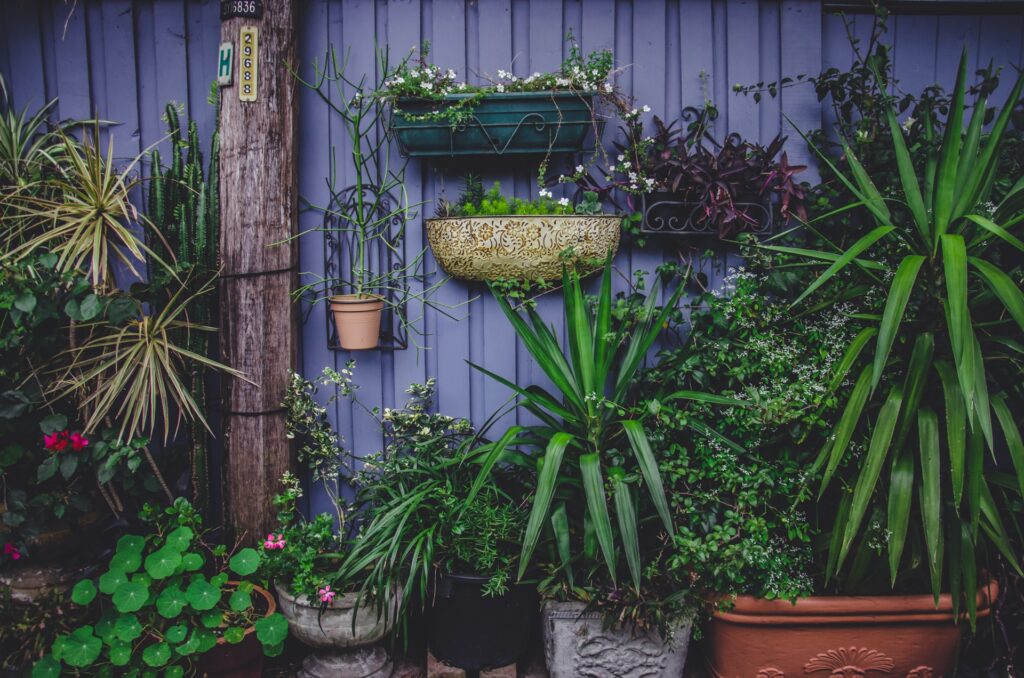 This one is a no-brainer – containers and pots are essential to small gardens. They help keep everything flexible and make it much easier to maintain a small-scale garden. Having a bunch of pots and containers will allow you to revamp the entire design in a matter of minutes.
In addition, you can use containers to grow vegetables and fruits to make the most of your small outdoor space. Add healthy produce to your diet by growing carrots, radishes, chilies, peppers, lettuce, beans, and tomatoes in simple, easy-to-move pots.
Add Furniture
Don't allow the lack of space in your garden to stop you from eating in the open air. After all, alfresco dining is one of life's greatest joys, particularly when done with friends during beautiful summer evenings.
Garden stone furniture, like the one available at Midland Stone, will give your small garden a brilliantly stylish European aesthetic. In case these are too bulky for your space, you can always go with something as simple as a set of bistro tables and chairs.
Hang a Hammock
In case you have no space for furniture of any kind but you still want your small garden to have a place for relaxation, consider adding a hammock. Hammocks are incredibly simple, very cheap, and can be squeezed into the smallest areas.
A great thing about hammocks is that they can be hung literally anywhere and instantly transform the area into an Ibiza-style chilled-out scene. For a protected snoozing spot, hang your hammock in the shade.
Trick the Eye
As we already said, space is a luxury in city areas. That is precisely why a lot of owners of small urban gardens strive to make their tiny outdoor retreats appear bigger. One of the easiest ways to do this is by using a contemporary mirror panel.
As you can already guess, placing a long sheet mirror on one of your garden's walls can visually double the amount of space you actually have – it's a simple illusion that works wonders. Besides making your small garden look bigger, mirrors can also increase light levels in its darker corners.
Create Privacy
Most urban small gardens come with a common issue – other people can see what's going on in them from the surrounding buildings. Having some privacy is incredibly important, particularly if you're using your outdoor space for working and need to be free of distractions.
To create a secluded area, install pergolas and arches, and cover them with climbers. Keep in mind that some species, like Virginia creeper, grow very fast and require a lot of maintenance. Using honeysuckles, Jasmines, or climbing roses may be a better idea.
Good-looking small gardens are all about unity, balance, and simplicity. The simple design tips we listed above will help you make the most out of your limited space and turn into a green pocket of perfection. Check out this post on planning a new kitchen as well.